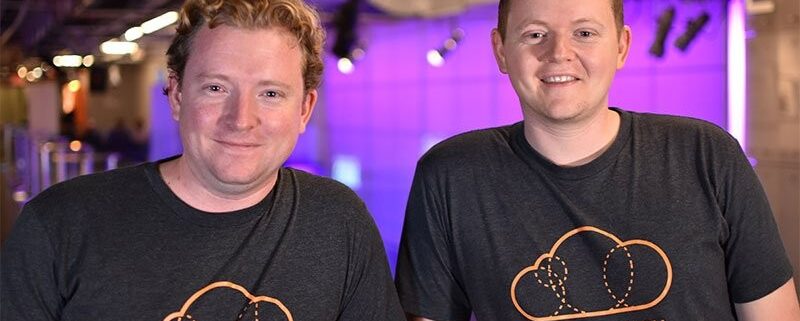 Startup Spotlight – A Cloud Guru
As one of Airtree's most highlighted success stories, A Cloud Guru is a company name I had to look into and ironically hadn't heard much about in the online learning space despite their massive success.
A Cloud Guru is an education and training company specialising in teaching people about cloud services such as Amazon Web Services (AWS), Google Cloud, and Azure. Through courses and hands-on labs, they aim to train their customers for them to garner the proper tech skills for the IT career path.
The company was founded by Aussie brothers Ryan Kroonenburg and Sam Kroonenburg in 2015. Since then, it has grown to a multi-million dollar company, securing over $40 million in funding. They offer over 400 courses and 1,800 labs on Linux, DevOps, Kubernetes, and more.
Beginnings
The company was started, ironically, after Ryan Kroonenburg was turned down from a job at AWS. Through this interview process, he found out that there was a gap between the available training for cloud services and tech workers who want to try out the field. So, he decided, why not try to bridge this gap? He can provide the training himself to those workers that need it and want to advance their careers.
Providing training services for an area that lacks it most of the time turned out to be a brilliant idea – in 2015, when the cloud service industry was barely starting, it was worth about $60 billion at the time. Seven years later, that figure has multiplied eightfold, to $480 billion.
Investors & Financials
A Cloud Guru | A Pluralsight Company is a private company that was funded in three rounds.
The first was a Series A Funding Round in 2017. In this round, a venture capital firm named Elephant invested $7 million in the company.
Series B Funding Round followed in 2019 with lead investor Summit Partners – an investment firm focusing on public equity along with two other investors pumping $33 million into the company.
Its latest funding round, a Venture Round, saw investment from Bain Capital Tech Opportunities. Unfortunately, there is no available data on how much the investment was.
Bain Capital is one of the world's leading private investment firms with approximately $160 billion of assets under management in asset classes including private equity, credit, public equity, venture capital and real estate.
In June 2020, Sam Kroonenburg said A Cloud Guru had cruised past the $100 million revenue landmark and had a $US80 million ($115 million) annual revenue run rate, which was up from $US17.1 million a year previously.
July 31, 2017 – Series A – Elephant Venture Capital – $7M
April 29, 2019 – Series B – Elephant Venture Capital, Airtree Ventures, Summit Partners – $33M
Dec 19, 2019 – Venture Round – Bain Capital
Acquisitions
A Cloud Guru made one acquisition – Linux Academy – on December 16, 2019. Linux Academy was, much like A Cloud Guru, an education company with their main focus on training in Linux, although they also offered training on AWS, Azure, and other applications.
June 2nd, 2021 – A Cloud Guru was acquired by US company Pluralsight for $2 billion, making it one of the largest deals ever for an Australian tech company.
The deal to buy A Cloud Guru was funded in part by US investment firm Vista Equity Partners, which acquired the Nasdaq-listed Pluralsight for $US3.5 billion at the end of 2020, taking it private.
Despite the financial windfall, both Sam and Ryan Kroonenburg will stay on to work within Pluralsight, and in a statement Sam Kroonenburg, who is A Cloud Guru's CEO, said he was excited by the "next phase" of the company within Pluralsight.
According to a press release, the acquisition will allow Pluralsight to address the gap between the industry-wide shift to cloud applications and the lack of tech workers' skills with the product. In their 2022 report, 75% of tech leaders say they will use the cloud in the future, while currently only 8% of tech workers have cloud-related experience.
Insights
From humble beginnings in 2015, it took only 4 years to attract over $40 million dollars in funding over 3 investment rounds, to then be acquired in 2021 for over $2 billion dollars. Incredible numbers.
The speed that tech companies are raising money and growing is astonishing. It's great to see such innovation coming out of Australia and hope towards future possibilities.
https://mikeleembruggen.com/wp-content/uploads/2022/10/a-cloud-guru.jpeg
533
800
Michael Leembruggen
http://mikeleembruggen.com/wp-content/uploads/2018/11/mike-signature-300x97.jpg
Michael Leembruggen
2022-10-04 12:07:17
2022-10-04 12:07:19
Two Brothers With A Simple Vision That Attracted Over $40 Million Dollars in Funding in Just 4 Years