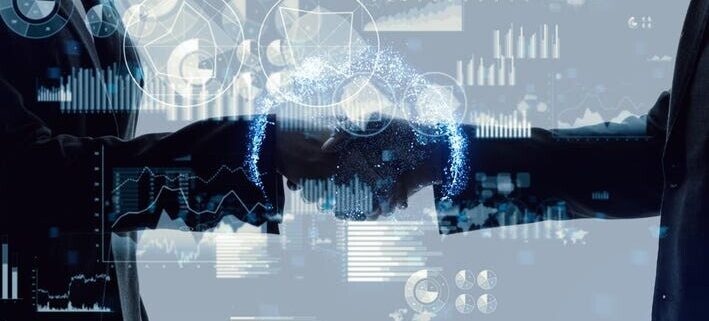 Payrix Payments Technology (Payrix) provides marketplaces, SaaS businesses and ISOs a flexible payments platform that enables them to unlock more revenue potential. The company provides the tools to create a seamless, embedded user experience and offers clients the choice of payment facilitation-as-a-service (PFaaS) or a full payment infrastructure (payment IaaS) product based on business appetite. Payrix is a cloud built, API-first platform that is highly flexible, customizable and scalable.
Founded in 2015 by Boruch Greenberg who has focused most of his career on commerce, credit and payments having previously founded Benchmark Merchant Solutions & Splash Payments. With Greenberg's goal to change the conversation around payments providing vendors with a truly flexible embedded payment option, it looks as though Payrix are on track to compete with the likes of Paypal and Stripe.
Some of Payrix published clients including Real Green Systems, Storable, Perfect Gym, SimplySwim and ResMan.
Investments & Acquisitions
2015 – Founded, $0 revenue
December, 2018 – Payrix received $22 million in funding led by Blue Star Innovation Partners and PSG. 
October 1st, 2020 – $50 million Series A – Blue Star Innovation Partners, PSG
October, 2020 – Payrix acquires Integrapay – Brisbane, Australia
February, 2022 – PSG and BSIP sell Payrix to FIS – Undisclosed amount.
Investor Profile
#BSIP
BSIP is a Dallas based investment fund founded by Dallas Cowboys owner Jerry Jones alongside Rob Wechsler, an experienced entrepreneur and investor. Founded in 2017, BSIP has invested in 13 platform companies, and facilitated over 100 tuck-in acquisitions.BSIP operates out of the Star in Frisco, Texas.
#PSG
PSG is a growth equity firm that partners with middle-market software and technology-enabled services companies to help them navigate transformational growth, capitalize on strategic opportunities, and build strong teams. Having backed more than 95 companies and facilitated over 375 add-on acquisitions, PSG brings extensive investment experience, deep expertise in software and technology, and a firm commitment to collaborating with management teams. Founded in 2014, PSG operates out of offices in Boston, Kansas City, London, and Spain.
#FIS
FIS is a leading provider of technology solutions for merchants, banks and capital markets firms globally. Headquartered in Jacksonville, Florida, FIS ranks #241 on the 2021 Fortune 500 and is a member of Standard & Poor's 500® Index.
Key Comments
"It has been a pleasure to work alongside the talented team at Payrix and witness their extraordinary growth throughout our investment period," said Marco Ferrari, Managing Director at PSG. "We thank the Payrix team for their partnership and look forward to their continued success."
"We're proud of our team at Payrix and excited for their future growth at FIS," said Rob Wechsler, Founder and GP of BSIP.
"Since acquiring Worldpay in 2019, FIS continues to expand its strategic payments capabilities and offerings in global e-commerce," said Stephanie Ferris, President, FIS. "Bringing the Payrix capabilities inside FIS enables us to continue our journey of serving e-commerce as well as platform companies.
Australian Opportunity
October, 2020 – Payrix officially acquired IntegraPay, and as a result has launched into the Australia and New Zealand market. Payrix now has an office based in Brisbane, Queensland.
IntegraPay CEO John De Stefani says, "We are delighted to have found a partner that shares both our growth ambitions and core values for serving clients."
Following the company's Series A extension, this merger positions Payrix as an independent payment technology provider supporting clients as part of a global strategy, and will add an additional $1.75 billion in processing volume to the Payrix Platform, the company states.
Payrix CEO Eric Frazier says, "We've listened to our clients and many have exciting plans to expand globally – it became clear we needed to eliminate blockers that were holding them back."
Insights
September, 2022 – With ~208 employees globally, the company has seen 60% growth over the past year and 204% growth in the last 2 years according to LinkedIn data insights. With ~17 people based in Australia presently, I'm sure we'll see that number grow significantly.
Having recently seen company ads for local software developers in Australia I'll be watching this company to see future growth and opportunities. Stay tuned.
https://mikeleembruggen.com/wp-content/uploads/2022/09/startup-spotlight.jpeg
403
709
Michael Leembruggen
http://mikeleembruggen.com/wp-content/uploads/2018/11/mike-signature-300x97.jpg
Michael Leembruggen
2022-09-12 11:22:46
2022-09-12 11:25:21
Startup Spotlight: Payrix (FinTech)