Check out Mail Act-on. It's very handy for doing advanced and automated actions in Mac Mail. I love James Schramko's Inbox Relief strategy but I just don't find it convenient to have Gmail opened in a web browser all the time.I have multiple email accounts and I like being able to see all new incoming mail at a glance.
If you do use Gmail, you will already be familiar with the 'Archive' feature. It's a great way to clear your inbox screen without actually deleting messages. Best of all… it's a one click operation.
Now with Mail Act-On, I can create custom rules and assign them a shortcut key which is even quicker than a one click operation.
Here's the process:
Connect to your email/Gmail account through IMAP
Create a new folder/label called "Done" or "Handled" (whatever you like)
Create a custom Act-on Rule to move messages to your new IMAP folder and assign that rule a shortcut key
That's it! Now when you respond to an email, you can press Option +D (my chosen shortcut key) to move that email to your "Done" folder
This means you can effectively clear out emails that you have "handled" and only see the emails that you need to deal with in your inbox. It helps you stay organized and on top of everything (especially if you have lots of clients to respond to everyday).
The other benefit to this approach is that all your old emails are still searchable through Mac mail.
You can also use the built in Mail Act-On menu like the picture shows below… in case you forget your keyboard shortcut key 🙂

Image via Flickr – Mail Act-on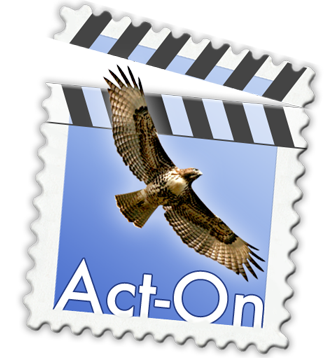 Reduce the effort required to manage your email

Perform multiple actions on messages in a fraction of a second and eliminate time consuming and error prone manual organization such as drag and drop message filing.

via MailActOn.
http://mikeleembruggen.com/wp-content/uploads/2018/11/mike-signature-300x97.jpg
0
0
Michael Leembruggen
http://mikeleembruggen.com/wp-content/uploads/2018/11/mike-signature-300x97.jpg
Michael Leembruggen
2011-09-14 21:39:13
2011-09-14 21:39:13
Here's a Fantastic Plugin To Organize Your Mac Mail