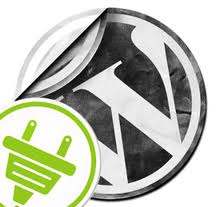 The quest for creating unique content has taken people down many different avenues over the last few years. There are dozens of spinning tools and software out on the market now, and they each work well to varying degrees.
One of the best ways I have seen to create quality spinnable content is to rewrite content based on sentences rather than words. This makes your article much more readable and human friendly.
Most of the services out there are independant software apps or membership websites. When I was searching for tools and software for content spinning I came across SEO Wordspinner by Zack Katz, which is a wordpress plugin that allows you to show different sentence combinations each time your page is refreshed. It works by putting brackets around each sentence and then the pipe character between multiple versions of that sentence. I thought this plugin was a great idea since most people will be putting content and articles on their wordpress blog.
One thing lacking in this plugin was the ability to easily create rewritten sentences. I had been using a very popular service called Article Ranks which has a fantastic editor for rewriting sentences. So, I thought why not create a simple visual editor plugin for wordpress that gives users an easy way to rewrite their articles just like this service and make it compatible with Zack's SEO Wordspinner plugin.
So, here it is… 100% free for you.
Click Here To Download SEO Content Rewriter
http://mikeleembruggen.com/wp-content/uploads/2018/11/mike-signature-300x97.jpg
0
0
Michael Leembruggen
http://mikeleembruggen.com/wp-content/uploads/2018/11/mike-signature-300x97.jpg
Michael Leembruggen
2011-02-19 12:00:33
2011-02-19 12:00:33
SEO Content Rewriter